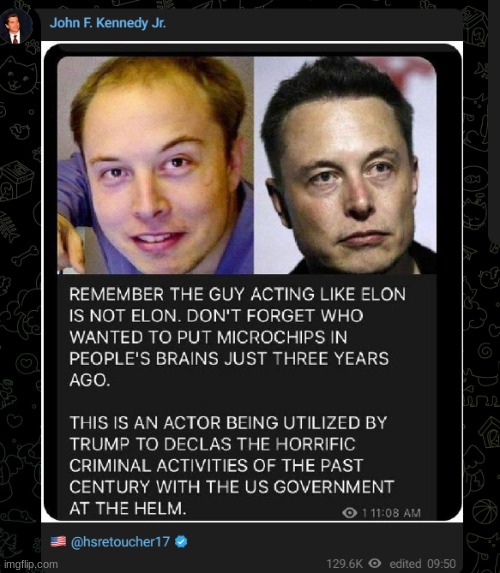 I HAVE NO IDEA, BUT I'VE SEEN OLD PHOTOS OF HIM & THIS IS NOT THE SAME PERSON.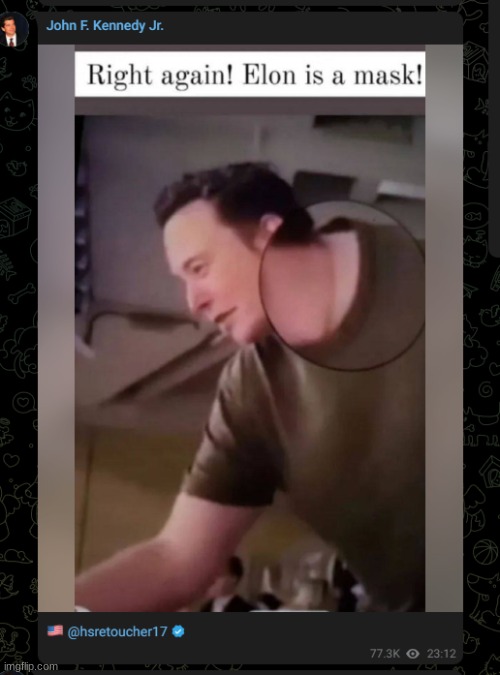 IS IT A CLONE, A DOUBLE, SOMEONE WEARING A HYPER-FLESH MASK OR SOMETHING ELSE. WHO KNOWS.
WHAT DO YOU THINK?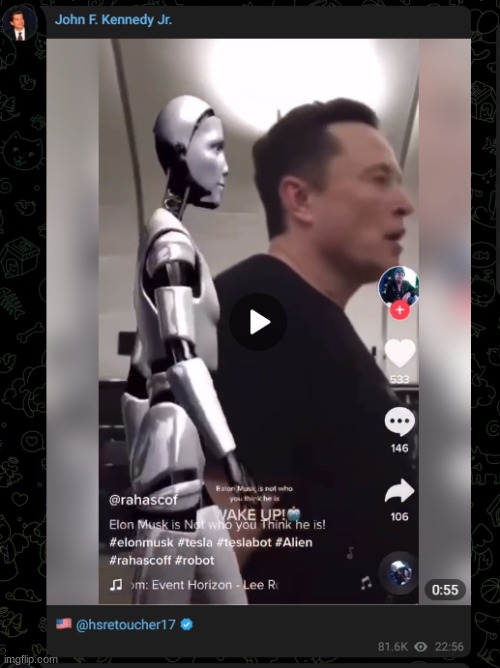 20 For every one that doeth evil hateth the light, neither cometh to the light, lest his deeds should be reproved.
John 3:20